If you would like to be kept informed of events and news relevant to ELIXIR and ELIXIR-UK then subscribe to our newsletter.
UK Working Groups
If you are interested in joining our UK working groups, visit our webpages for the Training Working Group and Data Management Working Group and subscribe to the mailing list. You will be sent relevant events and news and will also be invited to the monthly meeting.
ELIXIR Communities and Focus Groups
If you want to join a ELIXIR Community or Focus Group then find the relevant group on the ELIXIR Europe website. There should be a contact email at the bottom of the page which you can email for more information. If you cannot find contact details then please contact us.
Becoming a Member organisation
Training
What our current active members have to say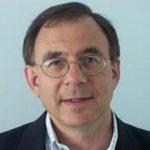 "An ELIXIR Implementational Study stimulated our development of a real-time link to use the Ensembl Variant Effect Predictor (VEP) REST server to map variants input by the user in a genomic coordinate system onto the proteins structures we display in our database."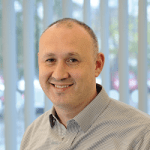 "LIPID MAPS contributes to the ELIXIR metabolomics community and my own interests in Research Data Management have positioned me to lead the ELIXIR-UK's Data Management Working Group.  ELIXIR-UK has enabled us to curate lipid structures and pathways in partnership with other ELIXIR data resources in Europe.  Additionally, I have been able to co-Lead our recent successful UKRI bid to develop training in FAIR Research Data Management."
If you have any questions about ELIXIR-UK or want to get involved, please send us an email at [email protected]. We always welcome new members and would be keen to help you get involved.